TMS - Transcranial Magnetic Stimulation
For people with Major Depressive Disorder (MDD), long-term remission becomes less likely with each prescription medication treatment attempt. As antidepressant medication increases, so can side effects and the potential for treatment failure.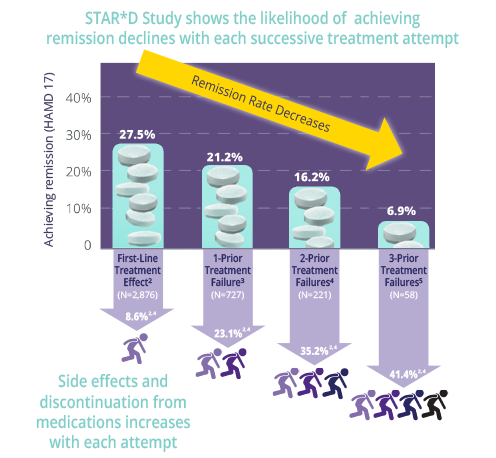 NeuroStar Advanced Therapy is an innovative, FDA-cleared therapy that can help people who struggle with MDD even after taking antidepressant medication. It helps activate the natural function of the brain's neurotransmitters using a non-invasive magnetic field, and is not ECT (electroconvulsive therapy).5
Because NeuroStar is a non-drug treatment, people don't experience side effects like those associated with antidepressant medications. The most common side effect is temporary pain or discomfort at or near the treatment site. These effects are temporary and do not occur for most people after the first week of treatment.5
Precisely targeted NeuroStar Advanced Therapy makes long-term remission possible—which is why it's the #1 choice of doctors.
NeuroStar delivers the right dose to the right location, every time
Transcranial magnetic stimulation (TMS) uses a targeted pulsed magnetic field, similar to what is used in an MRI (magnetic resonance imaging) machine. While the patient is awake and alert, NeuroStar TMS Therapy stimulates areas of the brain that are underactive in depression.
Here's what you can expect from a NeuroStar Advanced Therapy (TMS) session:
Before treatment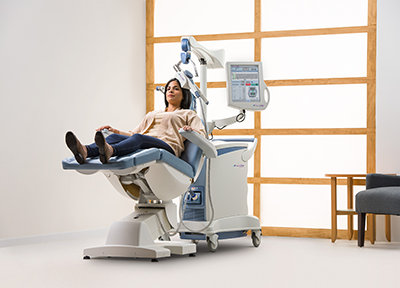 You'll recline comfortably in the treatment chair
A small, curved magnetic coil will be positioned lightly on your head
During treatment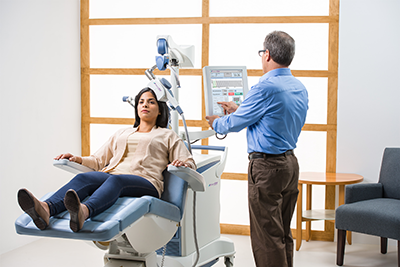 NeuroStar delivers focused magnetic stimulation directly to the target areas of the brain
You'll hear a clicking sound and feel a tapping sensation on your head
After treatment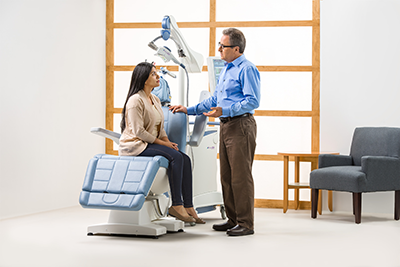 You can resume normal activities immediately
Because there are no effects on alertness or memory, you can drive yourself to and from treatment sessions
In-office treatment with NeuroStar TMS Therapy takes 19-37 minutes and is administered 5 days a week for approximately 4-6 weeks.*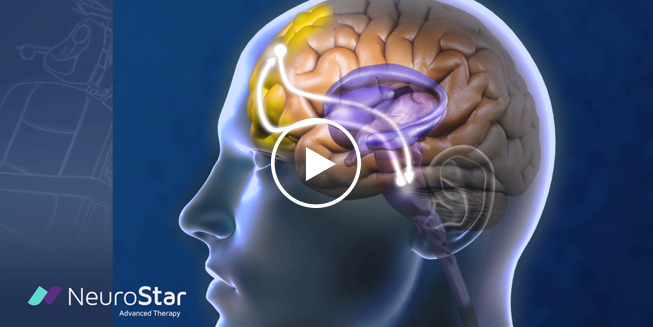 NeuroStar is a safe treatment for depression
*Your doctor will help determine what is right for you
Interested in TMS/NeuroStar Treatments for a better tomorrow?
Call us at 507.836.1294 to learn more about TMS therapy.